Students from Russia won 2 gold and 4 bronze awards at the 15th International Exhibition for Young Inventors (IEYI), which was held from October 23 to 26, in Jakarta, Indonesia.
In total, 120 projects from 11 countries took part in the competition. Among them are 12 Russian projects that were selected at the All-Russian qualifying contest.
Young inventors from Moscow, Perm, N. Novgorod, Sarov, Yekaterinburg, Zelenodolsk, Norilsk, Chita, Monchegorsk presented their inventions to the international jury. Participants demonstrated their developments, including inventions from the field of medicine, IT, robotics, technologies for special needs, for protection the environment, disaster management and others. In addition to the submitted works, the jury evaluates the presentation skills of young creators.
This year, the International Exhibition for Young Inventors was held simultaneously with the Indonesian Science Exhibition (ISE) 2019. The finalists of the Exhibition presented their projects together with the finalists of the 51st National Youth Science Competition (LKIR) and the 12th National Young Inventors Award (NYIA).
It was the third participation of the Russian delegation in the International Exhibition for Young Inventors. The first one took place in 2017 in Nagoya, Japan, where our participants won 1 silver and 5 bronze awards, the second participation took place in 2018 in New Delhi, India, where our team has already won 2 gold, 3 silver and 1 bronze awards. This year Russia holds 2 gold and 4 bronze awards.
The gold winners were
Lev Lavrov and Oleg Nevolin from Perm with the invention "Anti-vandal wifi door handle"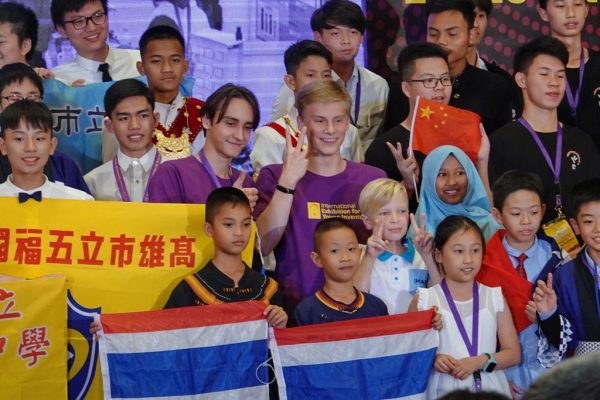 and Maxim Dvornikov from Monchegorsk with the invention "SensePet – interactive toy for pets with monitor and communicator functions".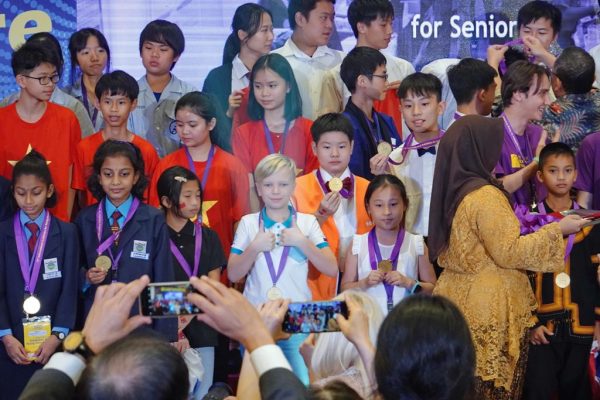 Bronze received
George Skorokhod, Rodion Stramous and Leonid Abramson for "Greenbox – automated plant support system",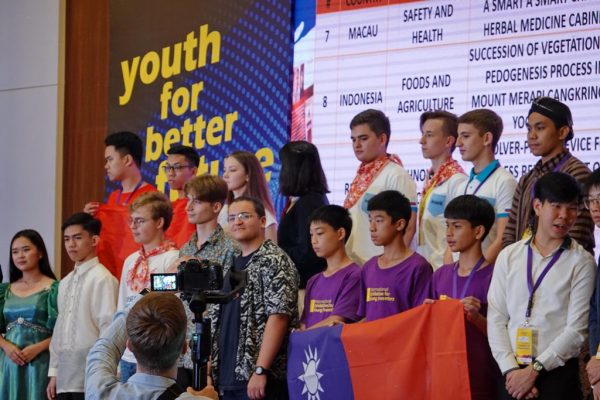 Elvira Malanyeva from Zelenodolsk for the invention "Revolver-pistol device for express replacement of additional batteries of electric vehicle",
Matvey Maximov from Norilsk for "The device for grinding of plastic waste – ECO Shrinker ",
Andrey Andreichuk and Alexander Permyakov from Chita for "A device that allows to navigate in space for people with disabilities or in limited visibility – NG Belt".